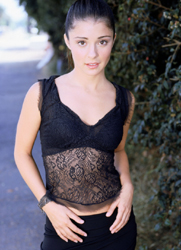 Shiri Appleby as Liz Parker
Shiri has been in a number of movies including 'The Thirteenth Floor' and 'Deal of a Lifetime.' She has also been a guest star in several TV shows including ER and Xena: Warrior Princess.

Born: 7 December 1978,
Los Angeles, California, USA

Shiri Appleby plays Liz Parker. She found out about Max, Isabel and Michael being aliens after Max miraculously healed her after a shooting at her parents restaurant the Crashdown where she works with her best friend Maria.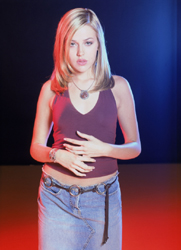 Majandra Delfino as Maria DeLuca
Majandra's (pronounced Ma-han-dra) first movie appearance was in Zeus and Roxanne playing Judith. Since then she has been in several movies including the Blockbuster hit Traffic.

Born:20 February 1981,
Caracas, Venezuela

Majandra plays Maria DeLuca. Maria is Liz's best friend and works with her at the Crashdown. She is definitelty the nicest person on Roswell and she is the daughter of solo mother Amy DeLuca.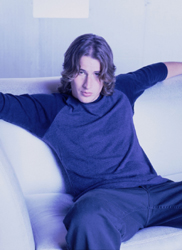 Brendan Fehr as Michael Guerin
Brendan has been in a number of movies including Every Mothers Worst Fear, Perfect Little Angels and Final Destination. Apart from being a Roswell couple Brendan and Majandra are a couple in real life.

Born: 29 October 1977,
New Westminster, British Columbia, Canada

Brendan plays rude and stubborn alien Michael Guerin. He is Max's best friend and is dating Maria DeLuca.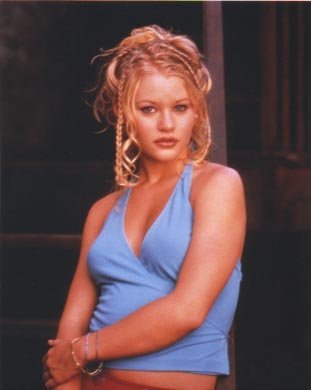 Emilie de Ravin as Tess Harding
Aussie actress Emilie de Ravin's first T.V. appearance was in the series Beatmaster. Apart from being an actress she is also a ballet dancer and was accepted into the highly selective Australian Ballet School.

Born: 27 December 1981
Mount Eliza, Victoria, Australia

Emilie plays the fourth evil alien Tess. She is perhaps the most powerful of the four aliens and she is destined to marry Max.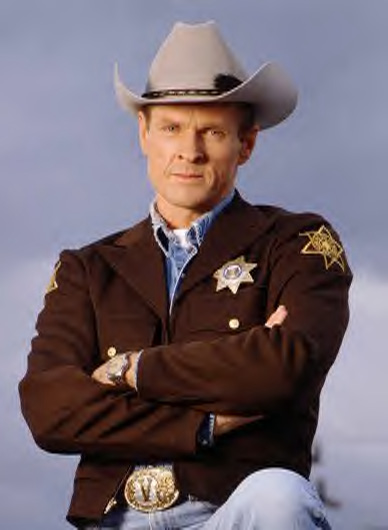 William Sadler as Jim Valenti
William Sadler has been in over 40 movies including The Green Mile, Disturbing Behaviour, Stealth Fighter, Solo and Demon Knight. William has also guest starred in Star Trek: Deep Space Nine and Tales from the Crypt.

Born:13 April 1950,
Buffalo, New York, USA

William plays Roswells former sheriff Jim Valenti. He is Kyles father and has been protecting Max, Michael, Isabel and Tess ever since he found out they were aliens.