Click on the banner above to sign the "Future of Roswell" Movie Campaign
15/02/2001 Sorry that some of the Pages are not finished yet but they will be finished soon! SEEYA!
Hey there! Welcome to my Roswell Website!
This website contains and Episode Guide, Cast bios, Roswell News, Spoilers and much more. I am currently working on two Image Galleries so make sure you stay tuned! Please take a moment to vote in our latest poll, sign the Guestbook or visit our Message Forum.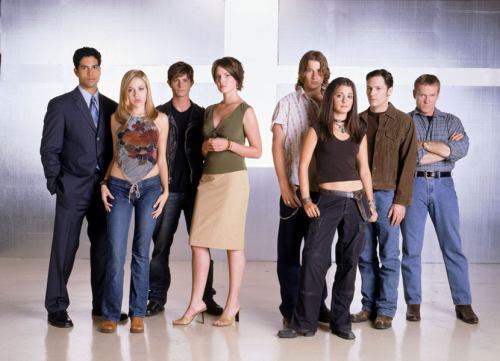 Roswell cast for Season 3
From Left: Adam Rodriguez, Majandra Delfino, Jason Behr, Katherine Heigl, Brendan Fehr, Shiri Appleby, Nick Wechsler and William Sadler